About Hiroshima International Animation Festival
Hiroshima International Animation Festival is a biennial manifestation held in Hiroshima City in August, endorsed by Association Internationale du Film d'Animation (ASIFA). Under the spirit of LOVE & PEACE, the festival has been dedicating to the advancement of visual media art culture in general, by promoting international cross-cultural exchanges through the development of animation art. Today, Hiroshima Festival is considered as one of the most respected animation festivals in the world. It is also qualified as an Academy Award Short Film Festival as well as ASIFA-Hollywood's Annie Awards Short Film Festival.
Organizers: Hiroshima International Animation Festival Organizing Committee, Hiroshima City, Hiroshima City Culture Foundation
Co-organizer: ASIFA-Japan
Hiroshima International Animation Festival was established in 1985, as a project commemorating the 40th anniversary of the atomic bombing. From the beginning, Hiroshima City and ASIFA shared a same idea, that is, to promote the international mutual understanding and to pursue eternal world peace through the development of animation art, which is a medium common to all human beings beyond nations and languages. The creation of this festival was largely due to the earnest efforts of the two animation filmmakers --- Renzo Kinoshita, who at that time was serving as a Board Member of ASIFA and the President of ASIFA-Japan, and Sayoko Kinoshita, who was serving as the General Secretary of ASIFA-Japan. Sayoko has been the festival director since the first edition, dedicating herself to lay foundation of this festival until today, and is now also the Vice-President of ASIFA and President of ASIFA-Japan.
Hiroshima Festival is a comprehensive animation festival, featuring competition programs to choose the Grand Prize, Hiroshima Prize and other prizes out of many latest animation shorts submitted from around the world. The festival also offers many special programs including retrospectives of masters and talented filmmakers, feature animations, high quality student works, animations for peace, for children, as well as seminars, symposiums, workshops, exhibitions, and educational film market. Furthermore, the festival provides free spaces, such as "Frame In" for animation students and "Nexus Point" for animation professionals, to screen their works, make presentations and exchange ideas. With its outstanding international programs and administration, the festival is highly recognized not only within animation field but also throughout the media art society.

On the occasion of the sixteenth edition HIROSHIMA 2018, the competition attracted 2,842 entries from 88 countries and regions, and 30,874 people participated during the five days of the festival.
Hiroshima Festival continues to contribute ceaselessly as a festival respecting animation filmmakers in the first place, and also to serve as a gateway to success for world-class professionals.
The 18th International Animation Festival in Japan - HIROSHIMA 2020 will be held from August 20th (Thu.) to 24th (Mon.), 2020.
Looking forward to welcoming you in HIROSHIMA 2020!!!
Competition
Our International Selection Committee will choose competition titles by previewing all entries submitted from around the world.
Competition will be held during the festival, and our International Jury Members will decide Grand Prize, Hiroshima Prize, Debut Prize, Renzo Kinoshita Prize, Audience Prize and other prizes, which will be announced and presented on the final day. Especially, the Audience Prize will be chosen by votes of audience. In this program, internationally renowned animation masters and young promising animators will be competing each others equally, and audience will enjoy their high quality works with competition directors attending from all over the world.
Special Programs and Exhibitions
Exhibitions from HIROSHIMA 2018
Ishu Patel Photography Exhibition "ASIAN LIVES – A closer look"
Michael Dudok de Wit Exhibition
Estonia Exhibition
Retrospectives of international animation fimmakers as well as many other special programs such as "Best of the World", "Stars of Students", "Animation for Peace", "Animation for Children", etc., will be shown.
Also, exhibitions of artworks related to animation will be held.
Free Spaces for Promotion and Exchanges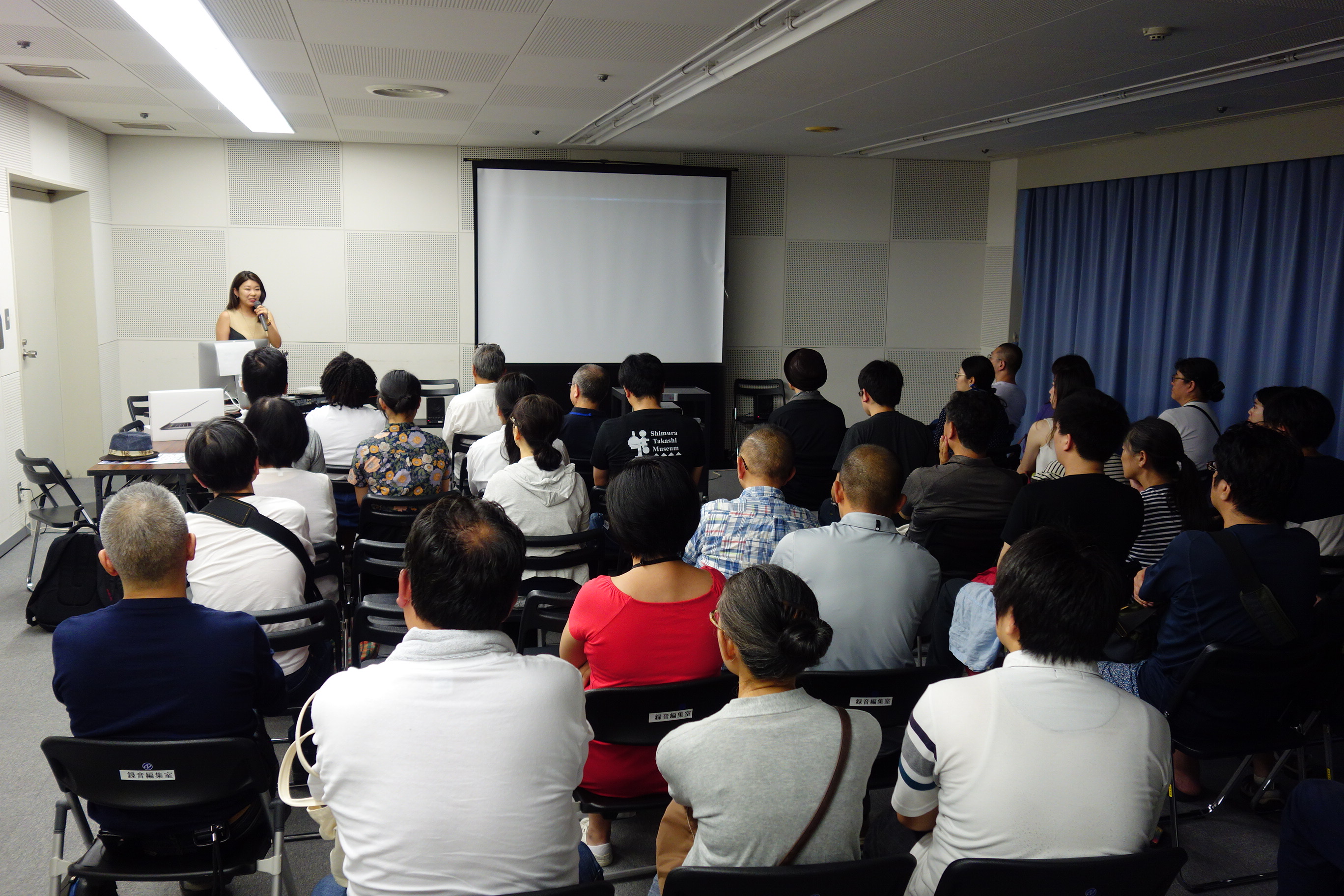 We will be providing various free spaces for participants to screen their works, make presentations, exchange ideas, etc. For example, "Frame In" for animation students, and "Nexus Point" for animation professionals. You are welcome to apply for a space on the festival first day and after for free of charge. Please bring your own work and participate.
Educational Film Market
The unique film market providing bridges between schools, students and productions. Japanese Universities and colleges, which have animation major, will be participating to introduce themselves and their student' s work. Also, it has a previewing corner where audience can appreciate student works from all over the world.
Workshops, Seminars and many other Programs
We will set up workshops such as "Computer Animation Making World", "KID'S CLIP" and also various other seminars.